UPark Apple Campaign
Posted September 26, 2022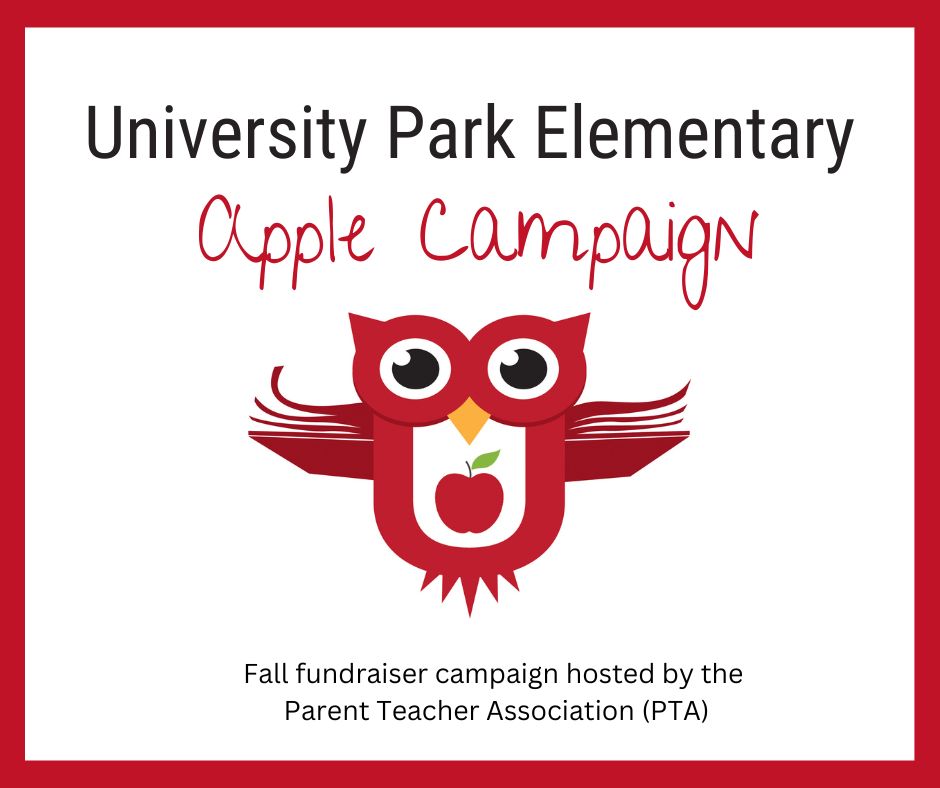 The Apple Campaign is our PTA's fall giving campaign that helps to fund the $125,000 grant the PTA provides UPARK. This grant helps fund things such as smaller class sizes, reading intervention, additional Gifted & Talented instruction time, full-time art, and paraprofessionals in younger classrooms.
We need donations of all sizes to reach our goal. Of the families who gave last year:
10% gave $25-$100
18% gave $100-$149
37% gave $150-$499
12% gave $500-$999
15% gave $1,000-$2,499
7% gave $2,500 or more
Help us take a bite out of our $75,000 goal by donating today at http://bit.ly/apple-upark, or mail or drop off a check to the main office Attn: PTA Apple Campaign.